How to eliminate stock-outs, limit inventory build-up and fulfill orders on time with mobile dispatch
This post highlights how to efficiently run a key field operation and have a real impact on the bottom line!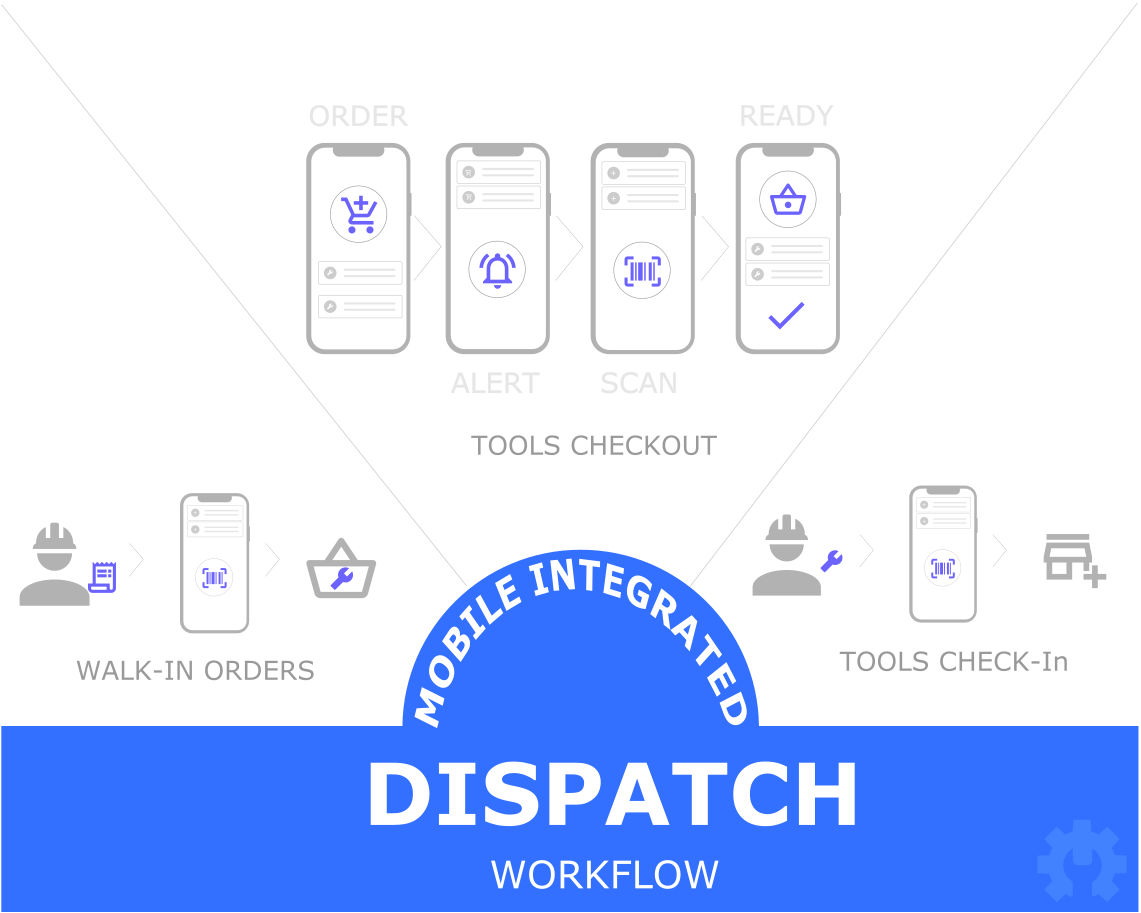 Complex construction requirements combined with technology advancements have driven a need for more specialized and expensive tools in almost every trade. As a result, companies now find that they also have to manage tool and equipment inventory, ensuring tool availability and attempting to keep utilization and productivity high.
This is where the trouble begins. Many well-meaning contractors have tried keeping list of equipments and tools using Excel or Access database and tried to maintain a sign-out list to track who has the asset. Unfortunately, keeping data up to date and in sync falls on the tool room personal, who are already busy fulfilling ever increasing tool orders.
Imagine getting list of tools required from Foreman on a piece of paper. Dispatch personal at tool room now has to find tools based on that list, write down tool identification number and quantity dispatched, and then duplicate those numbers in a Excel/Access desktop software by looking up exact tool inventory and entering the person checking out, and quantity checked out. This results in longer time to fulfill tool orders, which in turn requires hiring more tool room staff.
Mobile Dispatch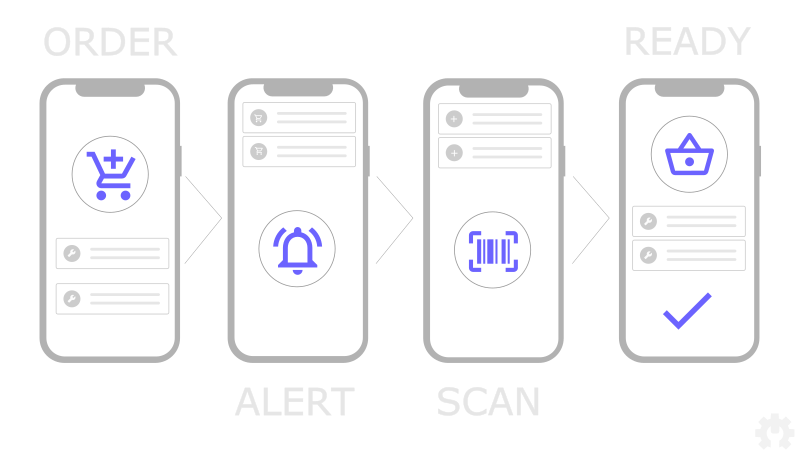 With mobile based integrated dispatch workflow solution, you can stream line the whole tool room operation. Dispatch personal is notified about pending tool order to be fulfilled on the mobile. They open the order and can see list of requested tools and their locations. Using mobile phones in-built camera, they locate the tool and scan to fulfill the order. Once order is fulfilled, they mark order as Ready for pick up right on the mobile. This whole process happens on mobile and syncs in real time and completely eliminates any duplicate data entry. Field personal also can see as tools are being fulfilled and get notified as soon as the order is ready for pickup.
Walk-In Orders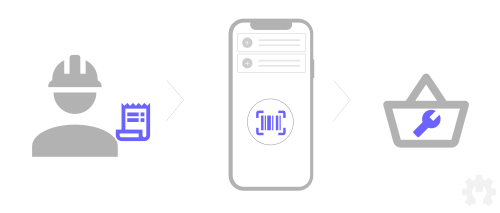 Mobile Dispatch can also make fulfilling walk-in order easy with Ad-Hoc order functionality. When a user arrives with list of items they need, tool crib personal using mobile app, can just scan and keep adding requested tools or utilize search feature to locate tool details and exact stock count, including location where particular tools are kept. Utilizing same integrated dispatch workflow, Walk-In orders also ensure data syncs in real time.
Easy Check-In
Mobile dispatch also makes it is easy to check in tools. Just search for tool owner on phone, and scan tools being returned to complete the check in, inventory is immediately updated and tool available for check out, increasing tool utilization.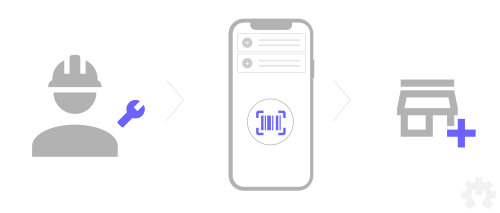 Efficient Tool Cribs
Tool Cribs operations are one of the key back-office tasks that keep job site running smoothly. But too often, they are neglected and burden with tasks to maintain tool inventory and stock counts, in addition to regular tool orders field fulfillment. And they often get blamed for lost job hours due to not providing required tools on time. One of the unintentional consequence of this is that tool room manager will try to keep more inventory on hand then needed, but this leads to lot of surplus inventory that eventually has to be disposed off and could adversely impact bottom line.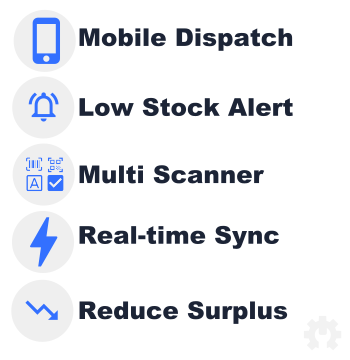 Timely availability of tools and supplies are critical to running an on-time operations, and efficient tool cribs are key part of those efforts. You need a solution that makes fulfilling tool and related supplies efficient for the tool room personal and eliminates manual time consuming process of keeping track of inventory and stock counts. By adopting a mobile integrated dispatch flow, all data is automatically maintained and allows dispatch personal to focus on the job of fulfilling orders on time. And with real-time notification and low stock alerts, they can also ensure that tool room is stock with required tools just when needed, and eliminate down time with tool unavailability and at the same time reduce build up of surplus inventory!
When considering a solution for tool inventory management, pay special attention to mobile dispatching, and look for the following three elements:
It must be integrated and require no duplicate data entry.
It must sync data in real time.
It must benefit the dispatch person to do it.
Whether you're evaluating a tool management system or building your own process, place your focus and emphasis on how you can efficiently run tool room operations and how dispatch personnel can easily locate and fulfill required tool, limit surplus inventory and eliminate stock-outs!
---
To learn more about tool inventory software with mobile integrated dispatch, check out ToolWorks